The jewelry workshop 
Like a design office, Cécile Agu gemmologue accompanies you every step of the way.
From the choice of stone to the design of the desired piece, she works in collaboration with local jewelry workshops, using 3D technology. 
Wear and give the gift of your dreams!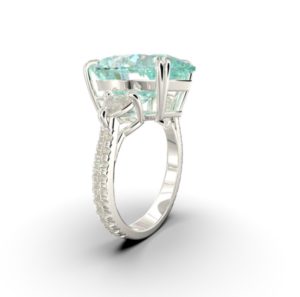 Engineering office and 3D project design
To help you create a unique piece, we accompany you every step of the way. First of all, talking about the idea of jewelry creation seems obvious. Let's take the time to listen to you and really express your desires. Depending on your style and budget, we'll work with you to design the jewel that's just right for you. Usingnew 3D technologies, we offer you more design choices. While respecting the technical constraints of jewelry, we work with you to develop your project using digital tools. 
Giving a unique piece of jewelry is the most beautiful gift of commitment or celebration. Our network of in-house jewelers and gem dealers offers many possibilities to make your wishes come true.
This approach by a personalized appointment, outside the context of the jewelry store, allows to open a serene dialogue on the quality/price ratio. 
Rate : Quote on request
Second step: choose the colors you want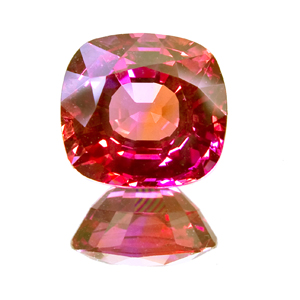 Each stone has a story by its nature. But what makes it exceptional is its natural color. The emotion of the colors is unique to each one. 
Our mission as gemologists is to accompany you towards a better knowledge of the subtle nuances. 
The price of gems varies according to many criteria in addition to the color. This is why we accompany you towards a project as close as possible to your financial possibilities. 
Which diamond is right for you?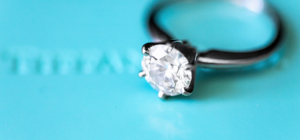 A natural or laboratory diamond?
The diamond market is different from that of colored stones. Why is this? Because whether it is extra white or colored, the diamond remains an exceptional stone for the symbolism it represents. "The diamond is eternal" remains the most poetic advertising slogan.  
This is why we offer to help you find a diamond according to your budget. Also, it is not useful to compare prices with laboratory diamonds. Everyone is free to wear a natural or laboratory diamond. My mission is to help you read the mentions on the certificates. The goal is to accompany you in the realization of your personal project.
Passing on to your children
Maybe it's more of a women's story. From mother to daughter, more and more women want to pass on stones to their children. Like precious gifts, the value of passing on one's family heritage is priceless. 
It is sometimes necessary to adjust an old jewel. How to repair it or totally transform it? These are the questions that we work on case by case. Some stones are worth reusing while in other cases it is better to change them. 
Let's start your collection
The ultimate goal for jewelry connoisseurs is to start their own jewelry collection. 
Join me at the next Autour d'un café, le rendez-vous des collections event. 
A gift project for a celebration or a commitment? We can help you create a unique piece of jewelry.